Communication/Connectivity Consultants
Helping Clients Succeed since 2001
Headquartered in Louisville, KY, ValuLink Technology Solutions is your LINK to cost-effective, low-priced, state-of-the-art solutions for business communication infrastructure and delivery system needs, both nationally and internationally. Our background spans all aspects of the communication arena from experiences working within and with the news media; serving as internal and external corporate communications consultants to Fortune 50 companies; and, even to the delivery of industry-specific news updates and training via satellite. ValuLink exists because the clients with whom we previously consulted regarding how to best package sensitive messages asked us to also help with improving their delivery systems. We discovered an arena of huge opportunity for those who see the big picture relative to the client's needs. In many cases we work directly with the client, but we are also an agent-based organization. Just as we endeavor to partner with the best, we strive to help our agents be their best to assure our mutual clients receive the solution that is the best for them. Louisville may be our home, but our client base is as widespread as our vision is broad.
ValuLink is constantly researching communication technology products and services in order to LINK our clients with the very best solutions available. The VALUE is in the service we (either directly or indirectly) give to you. It may be apparent during the sales process, but it is never more obvious than after the sale if something goes wrong. That's when our leverage with the providers can make us an especially valuable ally. Welcome to ValuLink, LLC.
Focus.com Experts
Clem Wyman has recently secured a position on Focus.com as a featured expert. He has answered questions ranging from VoIP to CRM systems. If you are looking to have some questions answered, or view Clem's expertise, please google "utube Clem Wyman"
Clem Wyman, CEO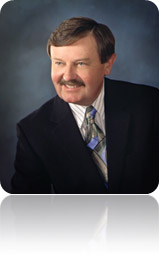 ValuLink Technology Solutions -- Louisville, KY
Clem Wyman is the founder of ValuLink Technology Solutions, a one-stop shop for telecommunications and data delivery services to businesses. ValuLink's customers range from those with a few analog lines and small bandwidth (DSL, etc.), to those deploying major MPLS data networks with SIP trunk overlays to support voice and centralized call answering. ValuLink has customers from coast-to-coast in the U.S. and is positioned to serve a great many markets around the globe.
Although Clem got his start with a camera and a pen, he has been in the communications arena since he was 15 years old. A freelance and staff journalist for a variety of daily publications in the Northeast, Clem later joined GE where he filled corporate communications roles across a number of businesses including GE Appliances (GEA) where he embraced the technology side through the building of and program development for GEA's highly acclaimed business television network. After leaving GE to pursue an independent consulting career serving Fortune 1,000 companies, Clem also held ownership positions in a company that delivered subscription-based professional training via satellite TV, a business embedded in the then-super-high-growth cell phone industry, and a venture that delivered diversity and human communication-oriented training to a wide range of customers.
With the dot-com bubble gone bust and many still reeling from the effects of 911, Clem gave birth to ValuLink Technology Solutions in the Fall of 2001 to help businesses improve their communication infrastructures the same as it does today. Sometimes that means finding ways to improve services at a savings. Other times it means investing strategically to improve communication effectiveness and efficiencies. With a seat on some suppliers' Dealer Advisory Boards and easy access to senior executives industry-wide, Clem is able to provide value to those he serves both during and after the sales process is complete.
While many competitors are just now embracing SIP trunks and the benefit to their customers, ValuLink has successfully deployed these technologies nationwide for five years. Today, Clem is expanding the benefits ValuLink can provide by adding highly competitive merchant services, federal code compliance products, security offerings, and an entire set of Software-as-a-Service (SaaS) products aimed at helping customers improve operational performance.
The recipient of numerous corporate awards for Managerial Excellence and commendations from a plethora of industry and non-industry associations alike, Clem lives with his wife and business partner, Rose, in Louisville, KY. The couple have two daughters, Crystal and Arielle, three grandsons and one granddaughter. Clem can be reached at 502-243-0200 x1 or by email at This email address is being protected from spambots. You need JavaScript enabled to view it..
Rose Wyman, President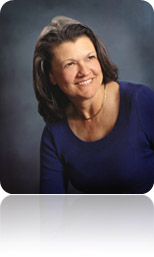 Rose M. Wyman is a co owner/manager of ValuLink Technology Solutions, a telecommunication business successfully growing since its inception in 2001. ValuLink is headquartered in Louisville, Kentucky. Rose's current role in the company encompasses business and financial operations maintaining quote and order databases, engaging new carriers, recruiting new agents, requesting new quotes, attending accounts payable, accounts receivables including agent compensation, auditing the financial status of the Company and liaison with CPA and financial advisors.
These duties combine and utilize college training in Accounting and legal jurisdiction as a Litigation Paralegal as well as combined experience as an Executive Administrator in corporate administration, office management and cross-functional collaboration. Rose's superior communication and organizational skills, along with a demonstrated talent for developing and managing multiple projects and programs, cultivates the operational presence of ValuLink.
Rose lives in Persimmon Ridge with her Life Partner, Clem who is also a business partner in ValuLink. Rose and Clem have two daughters, three grandsons and one granddaughter. When not working Rose enjoys golfing at Persimmon Ridge, occasionally venturing out to Florida for golf, networking, community involvement happily attending to duties as Chair of Membership on NAWBO Louisville Local Chapter.
Clem and Rose can be reached at 502-243-0200 x4 or by email at This email address is being protected from spambots. You need JavaScript enabled to view it..